Ingredients: ¾ C. Swerve Granular ¾ C. Swerve Brown 1 Stick Butter 2 Eggs 1 t. Vanilla 2 T. Banana Extract 1 t. Salt 1 t. Baking [...]
Bar Ingredients: 2 C. All Purpose or Almond Flour 1 and ½ t. Baking Powder 1 t. Baking Soda 1 t. Salt 2 t. Cinnamon 2 t. [...]
Get the No Sugar Baker 2022 Cookbook
of Healthy Living & Still No Regrets
The No Sugar Baker continues her sugar free recipes with her 2nd cookbook! The No Sugar Baker's Cookbook of Healthy Living and Still Zero Regrets has 100 recipes. From brunch to pies to creative treats, you will love this hardcover cookbook.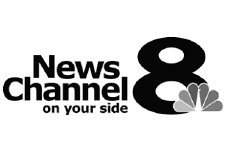 Subscribe to the No Sugar Baker's Newsletter
Get tips and tricks and never miss a recipe!